Staging the Peugeot SUV 5008 and its embedded technology through an advertising campaign taking up the highlights of the advertising spot treated in a cinematographic manner.
Creative Direction | Photomanipulation | Illustration | Story Board | Press declensions any format.
The scene takes place in the Nevada desert, near the notorious "AREA 51". It depicts a UFO fanatic and incidentally owner of a 5008 SUV who wishes to test himself against extraterrestrial technology.​​​​​​​..
/// First Illustration | TV Spot Final scene 1 ///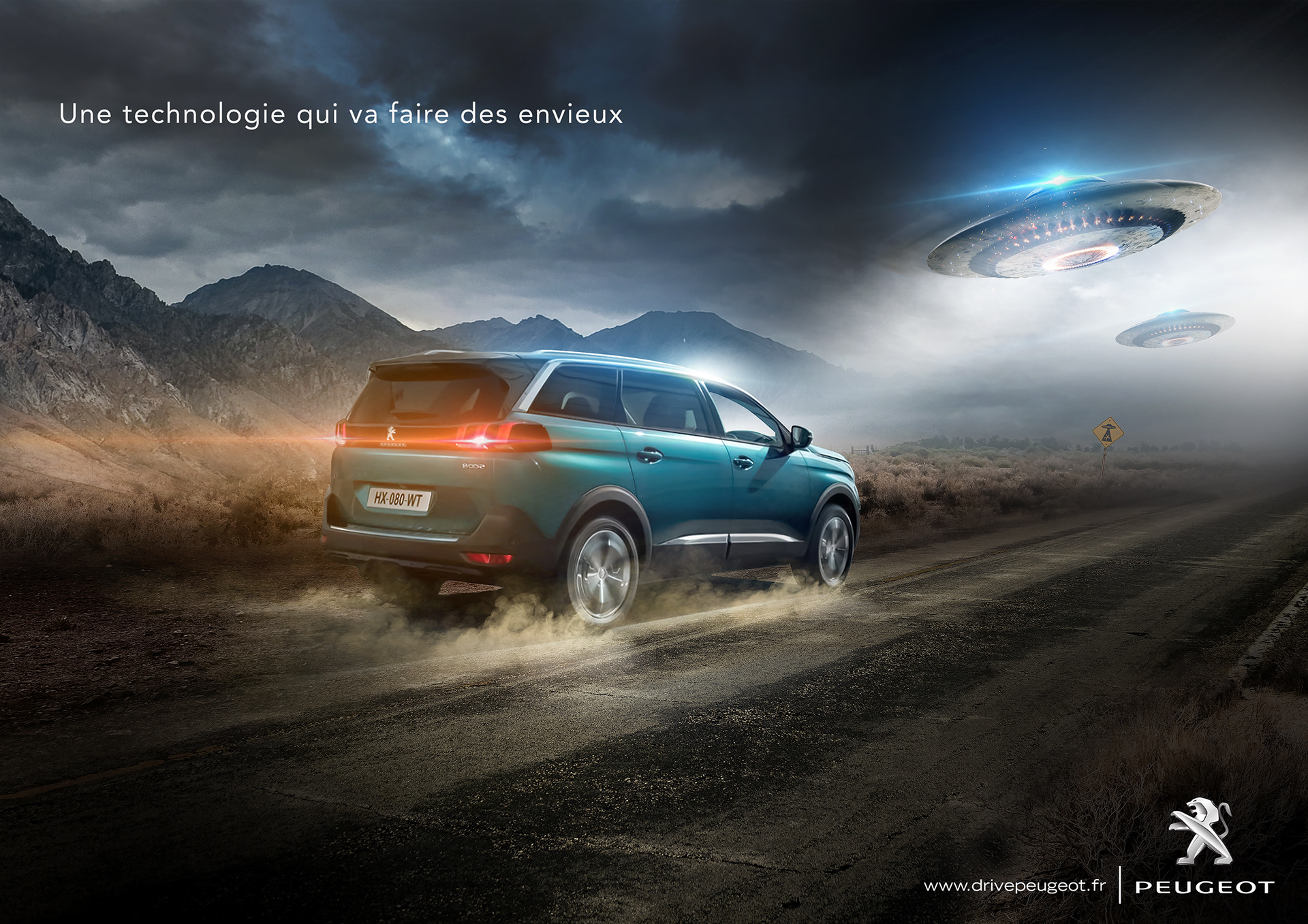 /// Second Illustration | TV Spot Final scene 2 (Real End) ///