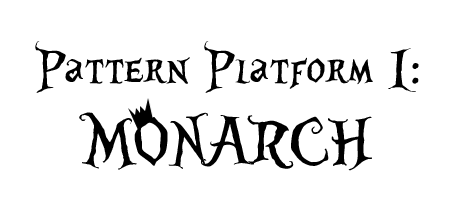 Hi there,
some months ago, i was contacting by
Humbucker
, a Rock 'N' Roll Band from Norway.
They ask me to use my Artwork
Pattern Platform I: Monarch
to be the album Cover of their next coming album "
King Of The Word
"
Jan Anders Boen
 - Lead Vocals
John Petter Pershaug
 - Lead/Rhythm Guitar and Background Vocals
Vidar Svanheld
 - Lead/Rhythm/Acoustic/Slide Guitar and Background Vocals
Lars Stian Havraas
 - Bass and Background Vocals
Geir Arne Dale
 - Drums, Percussion and Background Vocals
Produced by Geir Arne Dale and Hallgeir Rustan.
Recorded and engineered by Hallgeir Rustan at Stargate Studios, Trondheim - Norway.
Drums and bass recorded by Njål Frode Lie at Juke Joint Studios, Notodden - Norway.
Mixed and mastered in the US by Beau Hill
Cover made in France by
Ludovic Cordelières AKA Rusalkadesign
Art direction and design made in the UK by Hugh Gilmour